We are proud to announce a new Executive Director, Outreach Director, and a Northeastern Intern joining the HEET family! The team will ensure successful implementation of the new programs funded by the Putnam and New Hampshire Charitable Foundations in 2014.

Ashka Naik, Executive Director 
Before joining HEET, Ashka was the Director of ACUPCC Initiatives at Second Nature, where she lead various programs with a mission to advance leadership and institutional capacity of higher education institutions to champion climate action and campus sustainability. Ashka worked at Second Nature for five years, during which period she built Second Nature's programs that empowered under-resourced and minority-serving institutions to develop expertise and framework to become sustainability champions in their communities. Before joining Second Nature, she worked at the Harvard University's Office for Sustainability. Following her passion for sustainability in the developing countries, she co-founded a sustainable design consultancy Artha Studio in India in 2007, which leverages architectural design to bridge the issues of environmental justice and the built environment.

Lilah Morrissey, Outreach & Special Projects Director
Lilah is the Outreach & Special Projects Director with HEET. She supports HEET through the development of community-based programs and activities. Lilah also manages communications forHEET and aims to increaseHEET's presence in the region as an energy savings leader. Prior to joining the HEET team, Lilah served as the Marketing Director for both the Greater Cincinnati Energy Alliance and Cambridge Energy Alliance. She has had over ten years experience in the nonprofit sector, primarily focusing on energy and climate policy and implementation. Lilah received her Master's in Community & Regional Planning from the University of Oregon.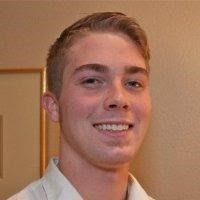 Dylan Ayers, Community Outreach Intern
Dylan supports HEET through data research, social media, and outreach. He is currently a 4th year student attending Northeastern University. He is pursuing a degree in Environmental Science with a focus in Geology and has joinedHEET through Northeastern's experiential learning COOP program. He hopes to finish his undergraduate degree and pursue a career in sustainability.